Devina Nais proposals take inspiration from the essence of the most noble raw material: wood. Always in equilibrium between romanticism of tradition and the hazard of innovation, creating new furniture cults combining materials, techniques and shapes which honour the engaging power of nature.
Our proposals, through different styles and many finishes, are able to instil personality both to a classical and majestic furniture and a space with essential and modern design. Whatever style you may have, you would definitely fall in love with wood and leather once you have discovered the incredible potentiality that these timeless materials hold. We follow all the phases of production daily, starting from raw material in order to guarantee a unique and high quality product.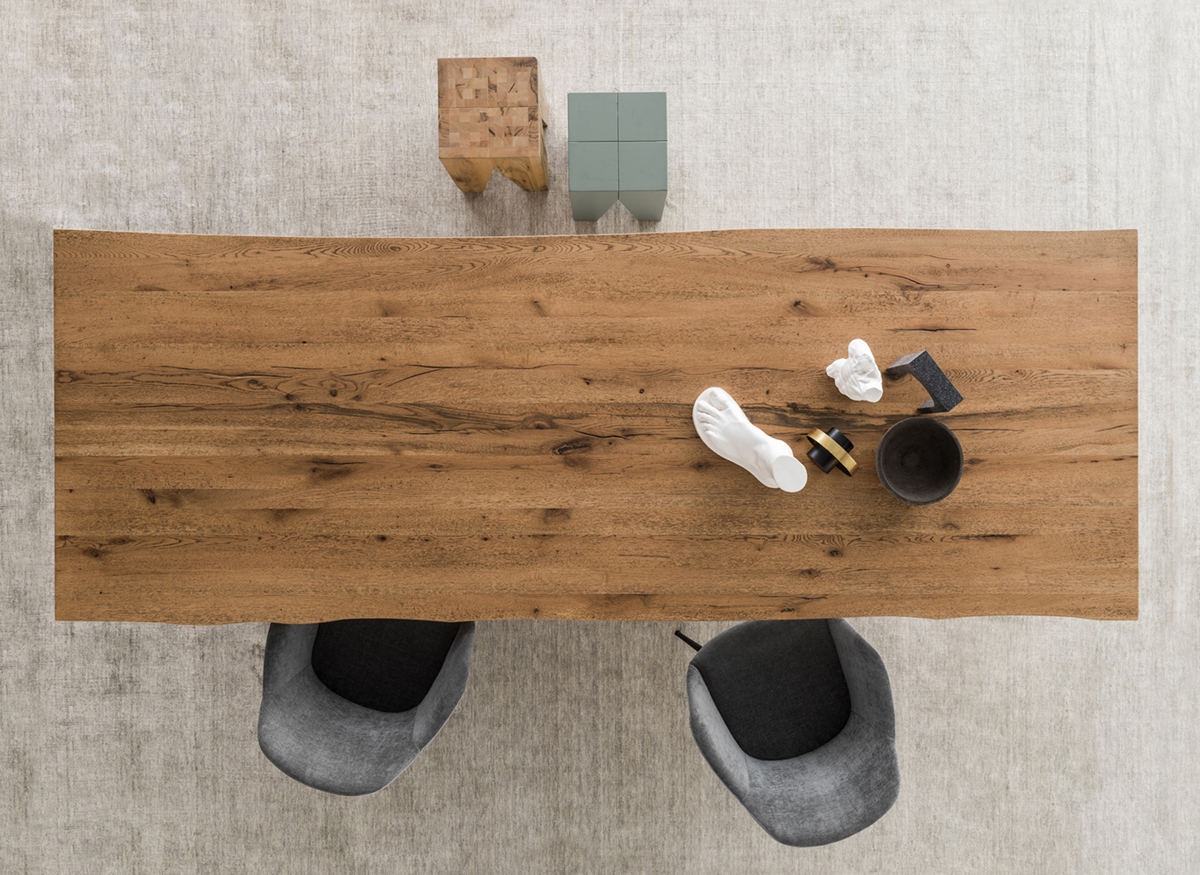 Our production is not serial, but it's a kind of «atelier» where each piece is cut and hand finished rounding off the details.
Raw materials are selected for their uniqueness, where a "flaw" is not considered as such, quite the opposite it's an integral part of the final effect we want to achieve. Production, which recalls techniques and precision of carpenters of other times, can instil to the models presented a forgotten taste, which recalls little and great delights to be shared.